'
Welcome to the solving for Vaccine dashboard. We are aggregating and prioritizing the key factors of Vaccine. We call these factors BLOCKS.
Note: This page may not be actively managed by a SolveCaster™. Information is limited and may have been automatically generated. If you are a thought leader on this topic and would like to contribute, please contact us at join (at) solvecast.com.
Blocks for Vaccine, according to SolveCasters. Choose a Block below for more information. Or choose a different perspective above to view Blocks from that point of view.
| More | Block | Classification | Updated |
| --- | --- | --- | --- |
| | Hospital | Priority | 1 month ago |
| | Clinical Trial | Priority | 1 month ago |
| | Virus | Priority | 1 month ago |
| | Logistics | Priority | 1 month ago |
| | Antibody | Priority | 1 month ago |
| | Pfizer | Priority | 3 weeks ago |
| | Altruism | Priority | 1 month ago |
| | Coronavirus | Priority | 1 month ago |
| | Immune Response | Priority | 1 month ago |
| | Inequality | Priority | 1 month ago |
| | Guilt (emotion) | Priority | 1 month ago |
A preliminary report from the Clalit Research Institute compared the infection data of 200 000 people aged 60 and over who were not vaccinated with the infection data of 200 000 people of the same age group who received one vaccine dose and were monitored for at least 11 days from the date of vaccination. On day 14 there was a "significant decrease of about 33% in the rate of positive tests for the coronavirus" among those who had been vaccinated. This decrease remained the same between days 15 and 17.

The report has raised concerns, as published results have suggested that the efficacy of the Pfizer vaccine was 52.4% between the first and second dose (spaced 21 days apart), and data assessed by Public Health England indicated it could be as much as 89% protective from day 15 to 21.

The Clalit Research Institute stressed, however, that its results included only people aged 60 and over—whereas Pfizer trials also included younger people—and that the findings have not yet been peer reviewed. Additionally, the Clalit study identified those infected according to laboratory tests of those who chose to be tested, while Pfizer's studies only referred to the appearance of symptomatic disease.

https://www.bmj.com/content/372/bmj.n217 [more]
"Don't feel guilty. Go get vaccinated. How you're going to help the people that are now eligible is by getting vaccinated and limiting an exposure point for them. Right, so it's going to take us time to get to everyone. We're going to move into our older populations in the coming phases as we move forward," said Public Health Director Frank Kruppa.

https://whcuradio.com/news/025520-local-reports-some-experiencing-guilt-about-getting-covid-vaccine/ [more]
Vaccinated individuals comparing themselves to others is often empathetic and compassionate, but ultimately unproductive, said Jessica Stern, a clinical psychologist and assistant professor at NYU Langone Health.

"Individuals don't necessarily need to concern themselves with those systems to decide if they are deserving," she said. "Responding to Covid is a communal team effort. As much as we have to work as a team to adopt safety precautions, it's also our responsibility to get the vaccine."

https://www.nbcnews.com/news/us-news/they-ve-got-covid-vaccination-don-t-feel-relieved-why-n1255296 [more]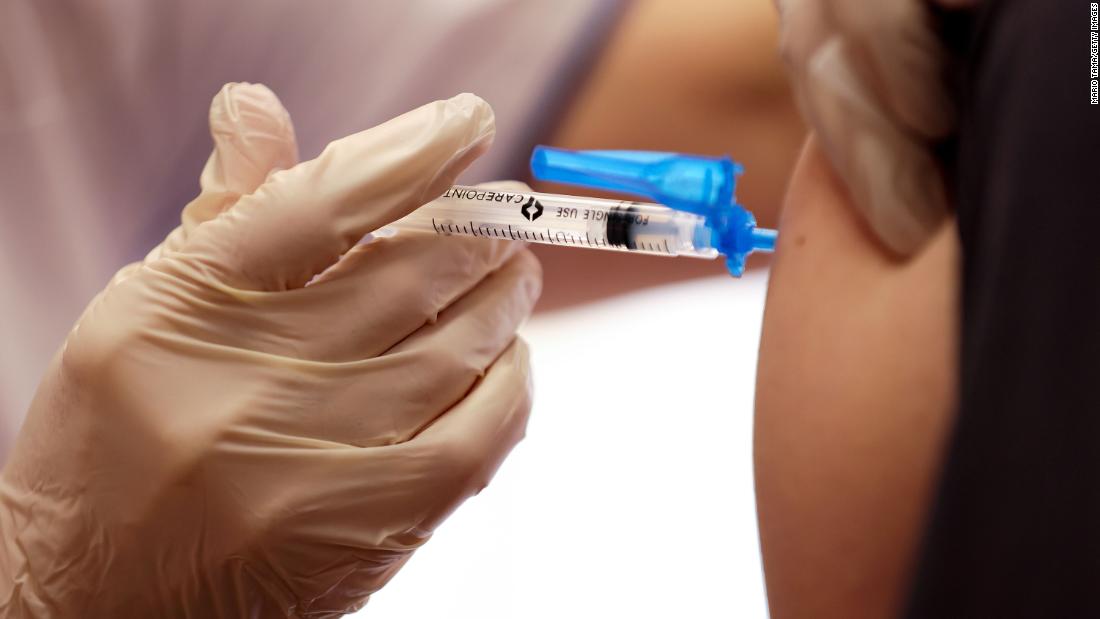 It's noble to say you want to give it to someone else, but we are not set up to redeploy the covid vaccine, it's hard to find someone who needs it more than you.

https://www.cnn.com/videos/tv/2021/01/23/if-offered-a-covid-19-vaccine-are-you-obliged-to-take-it.cnn [more]